A Torres család gyökereiről már a 17. századból találunk feljegyzéseket, a mai, több kontinensre kiterjedő borbirodalmat pedig a 19. század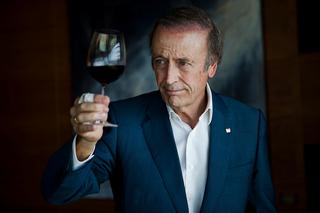 végén alapították. A szőlőművelést és borkészítést Miguel Torres modernizálta a pincészetben. A világhírt az 1979-es Párizsi Bor Olimpián elnyert nagyarany érem hozta meg számukra. Mára az ötödik generáció vezeti a családi óriásvállalkozást. A spanyol székhelyű borbirodalom Chilében (Miguel Torres Chile), Kaliforniában az Egyesült Államokban (Marimar Estate), és Kínában (Torres China) is aktívan működik. Spanyolországban mintegy 1300 hektárnyi területen, tucatnyi különböző borvidéken gazdálkodnak, és legalább ennyi felvásárolt alapanyagból is dolgoznak. Boraik 150 országban kaphatók. Kiemelten foglalkoznak az őshonos katalán fajták felkutatásával és a környezetvédelemmel, és alkoholmentes bor is megtalálható a kínálatukban, ez a Natureo termékcsalád.
Borvidék: Spanyolország – Catalunya, Conca de Barberá, Costers del Segre, Penedés, Priorat, Rias Baixas, Ribera del Duero, Rioja, Rueda, Terra Alta, Montsant, Emporda; Kalifornia, Chile, Kína
Főbb szőlőfajták: albarino, cabernet sauvignon, sauvignon blanc, tempranillo, muskotály, verdejo, pinot noir, chardonnay, xarel-lo
Díjak, elismerések: Wine Enthusiast Top 100, 2022 – 31. helyezés; World's Best Windeyards 2022 – 34. helyezés az 50-es listán; The Glass of Bubbly Awards 2022 – Gold Medal; Decanter World Wine Awards 2022 – kétszeres Gold Medal; International Wine Challenge 2022 – Gold Medal.
Not match for this search criteria from products