Marcell Bukolyi Organic Wines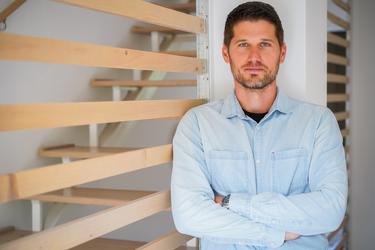 Bukolyi Marcell Organic Wines is a real family winery. Marcell Bukolyi's wife is Lilla, their children are Bernát and Bíborka. They have been dealing with wine for 15 years. We had an old dream of a wonderful small estate at the foot of Nagy-Eged Hill, which they have managed to make step by step since 2016.
Today, they harvest exclusively from our 14-hectare own plantation, which is the only 100% organic vineyard in the Eger Wine Region. They take care of their vineyards themselves and make their wines, including all its mental and physical work phases.
The facilities of the family estate are special and its location is unique. They live and farm in the number one production area of ​​the wine region, the southern skirt of Nagy-Eged Hill, and they try to faithfully present the character of the vineyards through the wines; allow the effect of the place of production to take effect.
Their cellar was built at the origin of the plantations, at the foot of the mountain, in a family-scale, lovable environment. They represent a gentle, pure winemaking of ripe, healthy grapes without additives.
Wine region: Egri Borvidék
Winemaker: Bukolyi Marcell
Estate size: 14 ha - 100% organic plantation (Nagy-Eged vineyard, Steinhauser vineyard)
Main grape varieties: rajnai rizling, kékfrankos, cabernet franc,  pinot noir, syrah, hárslevelű, furmint, tramini
Showing 1 to 1 of 1 (1 Pages)